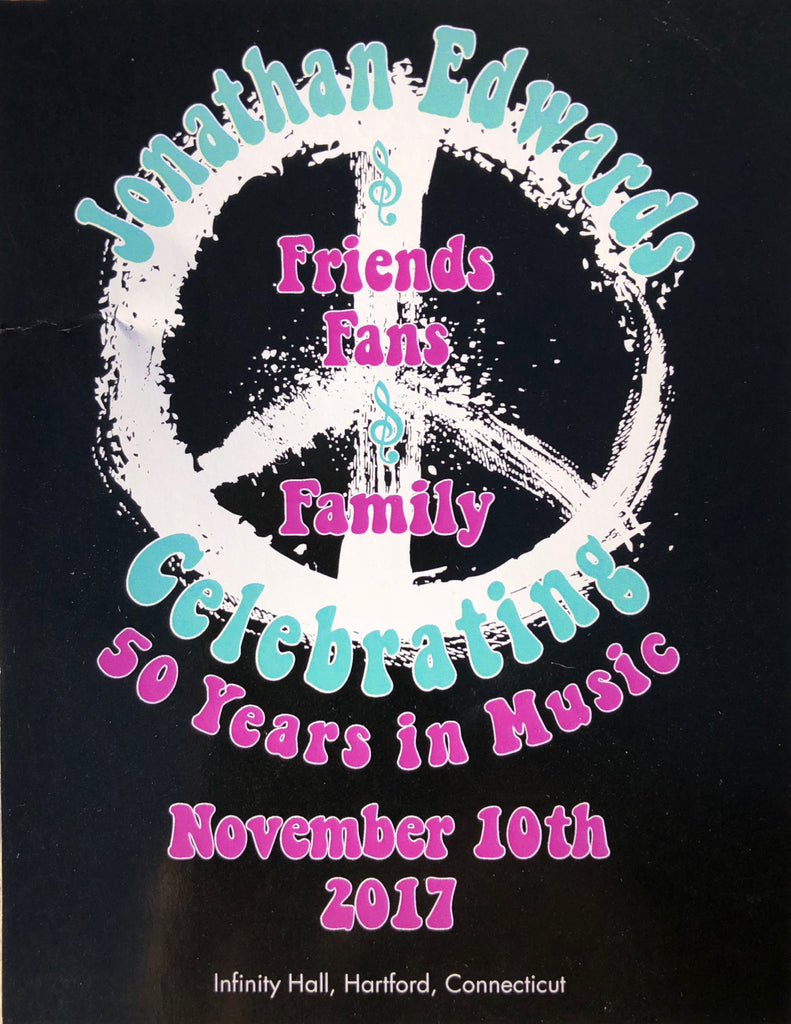 DVD - Live Concert: Jonathan Edwards 50 Years in Music Celebration
Jonathan celebrated 50 years in music with Friends, Fans and Family on November 10, 2017 at Infinity Hall in Hartford. Enjoy the concert on this beautifully produced DVD! 
This special concert includes Jonathan and a long list of musicians including Tom Snow, Livingston Taylor, Jon Pousette-Dart, Aztec Two-Step, Don Campbell, Kenny White, Jim Chapdelaine, Stuart Schulman, Elisa Grace, Jerome Degey, Jimmy Biggins with special appearances by Brenda Gillis and Kelly Martinovitch.