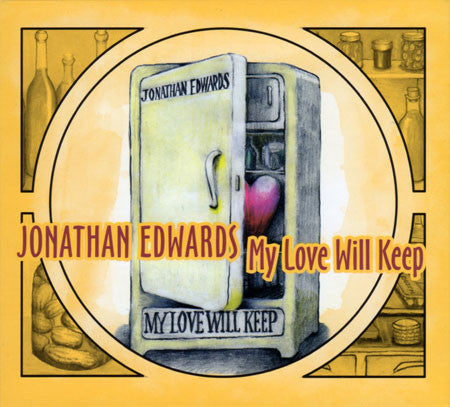 My Love Will Keep
"My Love Will Keep" came from "a deep desire to follow the music from the stage to the studio." Some of the CD's dozen songs will be familiar to concvertgoers, but all shine like new with a lustrous acoustic ambience thanks to the co-production by Jonathan and Jim Begley, sympathetic guest appearances by award-winning bluegrass singer Claire Lynch, solo artist and sideman Duke Levine's (Peter Wolf, Mary Chapin-Carpenter) understated electric guitar, vocalist Moondi Klein (Seldom Scene, Chesapeake), and Jonathan's daughter Grace (vocals on the hymn-like "This Island Earth").
Surrounded
Johnny Blue Horizon
My Love Will Keep
Crazy Texas Woman
She Love You
How Long
This Island Earth
Lightkeeper
Tomorrow's Gonna Come
Everybody Works in China
Freewheeler
Sailor's Prayer
Jonathan's five original songs on the CD include the tranquil "Surrounded," a similarly nature-centric "Johnny Blue Horizon" (written about John Denver but applying to Jonathan, as well), the raucous "Crazy Texas Woman" (led by Jonathan on harmonica), the bluegrass romp "How Long," and "Lightkeeper," written for the same-titled movie, a celebration of Mother Ocean.